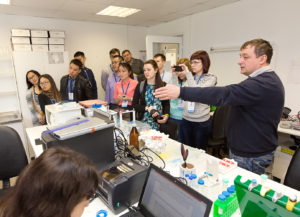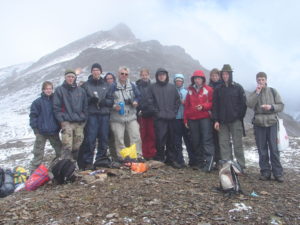 Special courses in botany (local flora, big botanical workshop) and biotechnology (biotechnology, big workshop) are held on the basis of the garden and its materials; the garden is the base of summer field practices for the students of 1st and 2nd courses of the biological faculty of Altai State University, during which students get acquainted with the representatives of different plant families of Altai flora and get primary skills of introduction works; field summer excursions in Altai krai and Altai Republic are organized and conducted for the students of 1st and 2nd courses, for master students of the biological faculty.
During the field trips students get acquainted with different natural zones and types of vegetation, as well as study the species composition of plants in different areas of  Altai, get skills in collecting and herbarizing plants, perform geobotanical descriptions, observe rare and endangered species. Students of botany participate in expeditions of the Botanical Garden, collecting field material for their term papers and graduation works, as well as for replenishment of the collection fund of the Botanical Garden.
Annually 10 – 15 term papers and diploma works are carried out on the basis of the collections of the garden, as well as expedition materials. Floristic, systematic and ecological studies are conducted for dissertation works.
Excursions to the garden expositions are conducted for schoolchildren, students of universities and professional institutions (pharmacists, phytodesigners, etc.) and employees of various organizations of the city.
On the basis of the department of ornamental plants are annually trained students of professional schools on the specialty florist-decorator.
The Botanical Garden provides planting material from trees, shrubs and herbaceous plants to the city's landscaping structures for improving the city.